Next Meetings
Join us on Wednesday October 12th

For "Sacramento's R & R"
(Recap and Realizations)

Join us for a Panel Discussion with successful local investors, contractors and agents, Laurel Sagen, Gordie Mc Carty and Mike Gobbi to learn what's happening TODAY and what we can likely expect TOMORROW in our local Sacramento real estate market. Is there something new, what's worked and as well as "things to avoid" in our Real Estate market.

See you on Second Wednesday, October 12th

When: Wednesday October 12th
Meeting before the meeting from 6:00 PM – 6:30 (all are welcome)
Networking 6:30 PM – 7:00
Meeting from 7 PM – 9:00 / 9:30

Members are FREE
$25 for non-members register @ www.NorCalREIA.com
Click on "Register Now"

www.NorCalREIA.com sign up with the "Join Us" button for FREE market & club updates.
There's now 100% chance the US economy will enter a recession
within a year, Bloomberg Economics, October 18, 2022
Opportunity is knocking on our door once again. Sacramento went from the top
10 list of cities to invest in, to #5 in price declining cities.
Redfin Reports Sacramento housing market is cooling faster than other cities in the U.S.
Redfin analysis ranks Sacramento, 5th on the 100 most populous U.S. metropolitan
areas based on how quickly they're cooling.
Learn from our highly experienced investor team (including Friday, November 11th ), exactly what to do to take advantage of this
transitioning market.
"It only takes one cycle to create wealth" Bruce Norris
Our team:
Laurel Sagen is a local licensed contractor who wholesales – flips 100 houses a year
and has been at it for the last 20 years.
Mike Gobbi is a REO agent for 41 years. From 2008 – 2010 Mike closed 250 REO's
EACH year! Yes, EACH year!
Merton with Merton's Construction – General Contractor specializing in turnkey rehabs
handling the entire project with over 71 flip rehabs and hundreds of owner remodels.
Join Laurel and Mike on Wednesday November 9 th @ 5 PM a ZOOM event.
Laurel Sagen will cover:
How to make money in this market
Strategies for thriving in a down market
 Fix and Flip?
 Buy and Hold?
 Wholesale?
Mind your Numbers!
 Your after-repair value is dropping anticipate it
 Your repair numbers are going up   Labor materials transportation etc.
 Your time on market
What are rents going to do?
 Acquisition costs?
 Financing?
 Maintenance and Management?
What are investors looking for?
Multiple marketing channels.
Mike Gobbi will cover:
Great times are ahead – AGAIN!
REO agent for 41 years shares where are the REO's and will there be any in the future.
Creative real estate is back, take the blinders off and think out of the box.
When the market shifts and the mortgage rates go up the creativity increases.
Special Guest:
Teaches us mindset and how implementing the above actions can change your life.
Generating income and creating generational wealth and passive income. No matter
what the housing market, economy or the stock market does.
Jim Rohn "we are the average of the five people we spend the most time with"
Friday November 11 th @ 7:00 AM "LIVE"
Looking for your next steps from Laurel and
Mikes presentation on "how to" evaluate your costs and numbers. Join Merton with
Merton's Construction – General Contractor specializing in turnkey rehabs handling the
entire project with over 71 flip rehabs and hundreds of owner remodels.
Merton will cover:
Learn rehabbing costs for Fix and Flip and Buy and Hold?
Know your Numbers!
 Learn to evaluate a property. Deal or no deal?
 Your repair numbers are going up. Know them what they are.
FREE for annual members networking event. Networking 7-7:30 am Meeting 7:30- 9:00 am
Meetings are FREE to annual members and $30 per meeting for non-members. Annual
membership (includes both meetings) is $250 request a membership at david@NorCalREIA.com
Register for November 9th @ http://www.NorCalREIA.com click on "Register Now"
Annual members will receive registration link and LIVE meeting location
Kick off the New Year with a plan…
Join us virtually on the SECOND Wednesday, January 14th learn to "CREATE" Opportunities in a Transitioning Market
Adrian Del Rio-
Adrian share's his strategies for safely investing in today's changing market. Once again there is opportunity for those of us who are prepared.
Adrian is an active investor. He has seen markets go up, down and sideways. He knows there are opportunities to be found in each of these Real Estate scenarios. Adrian has prospered during down times and recessions. He is currently crafting deals today for tomorrow's financial security. Wholesaling, Flipping or Rentals it's all about the numbers.
Adrian will share:
Where do we see this market going with history as a measurement?
Two important factors that drive market cycles.
Price is not always everything to a seller. Learn what can be.
Lifestyle plays a very important role in our investing. What is your lifestyle?
Tips and Traps for safely doing business in a Transitioning Market.
Learn how you REALLY can create wealth in your life. Create financial security for you and your family. Enough to last a lifetime.
You asked for something to wreak havoc in the markets, right? Well it happened and this is how I'm working through it and prospering.
There is no charge for this event. Click here to register…
I may not make a dent in our homeless problem
I WILL make a difference in someone's life…  David Granzella ~ 2020
Get in the front of the competition by learning to Create DEAL'S in a Rent Controlled Market. Create opportunities Wholesaling, Flipping and being a successful Landlord by understanding rent control…
Our Professionals:
Chris Airola president of the "Rental Owners Association" and Adrian Del Rio, owner – Broker PCG Commercial
Another segment in the Real Estate market is emerging. Take DELIBERATE action for your Real Estate Investing. Get in front of other investors, Hedge Funds and all the folks that will follow this opportunity.
Expect to Learn:
Hard work meeting opportunity…
State of Sacramento Multifamily economy
What happens to rents?
What happens to prices? Case studies
Does legislation get tighter or looser when it doesn't work? What to expect and how to prepare!
What does an opportunity look like and how to work through it.
Rent Caps – No Big Deal
Just Cause Eviction – This is a Big Deal
What Properties are Included?
How to work with tenants during sale
Rent Control Opportunities for Investors – Realtors
Save your seat click on "Register Now"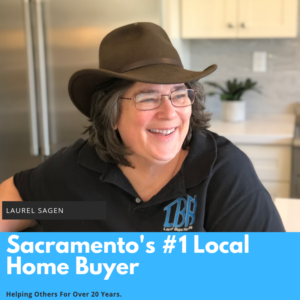 Take Action!
Invest 2 hours to change your life and your business.
Newbie & experienced investors will learn how to BUILD your business.
Take DELIBERATE action for your future, today NOT tomorrow.
At NorCalREIA you are a part of a TEAM.
With 15 years of quality education & AFFILIATES you too have a professional Real Estate team in place.  
EXPECT TO LEARN in this Hands on Event:
Laurel starts from the beginning, understanding your Why and shows you how she built Sacramento's largest Wholesale Business.    
How to begin understanding WHY Real Estate?
What drives you – what do you want the business to accomplish?
Misconceptions I don't have money, experience and …
What stage are you at in Real Estate?
Making your day to day living – Retirement Security – Long Term Wealth?
The Different stages in life: Starter: I want to get into real estate…
Wealth Builder: I want to add more doors to my rentals & few more flips
Ender: I don't want to pay back depreciation & ALL those taxes. NOPE, I want to be the bank!
Lots of ways to make money in the Real Estate: Equity vs Cash flow / tax advantaged vs tax Deferred
Flipping vs Wholesaling vs Land lording vs Commercial vs Master Leasing &…
Join Ryan Lundquist on the Wednesday October 9th
 "As seen on TV" Ryan is our local go to Real Estate professional for Sacramento including CBS! Plus Comstock's magazine has launched his column, "On the Market."
"Top trends to watch for keeping YOU ahead of the market"
Want to get & stay a step ahead of the competition?
Ryan is one of our most requested speakers & as a certified residential appraiser in the Sacramento area, Ryan helps illuminate the local real estate market through his top U.S. ranked Sacramento Appraisal Blog.
Ryan is a teacher at heart & teaches classes for appraisers & agents. His clients include homeowners, governmental agencies, attorneys, real estate professionals & lenders.
Ryan will talk about what's happening with prices, sales volume, iBuyer models, issues affecting inventory, etc… Ryan will leave you with an understanding of the big picture of what the market is doing as well as some ideas for where to focus YOUR business in coming time. Ryan will cover:
What's happening with prices & sales volume
iBuyer models (as investors we provide a unique service)
Issues affecting inventory and more …
REGISTER @ www.NorCalREIA.com  click on "Register Now"
Meetings are FREE to annual members and $25.00 per meeting for non-members. Annual membership is $200.00 single membership and $350.00 for couples.
When: Second Wednesday October 9th 
Meeting before the meeting 6:00 – 6:30 all are welcome.
Networking 6:30 – 7:00
Meeting from 7:00 – 9:00
Where: Crowne Plaza 5321 Date Ave Sacramento off 80 & Madison Ave
Wish you pulled the trigger on your first rental or you had a larger rental portfolio?
Adrian, shares some of the key steps to owning rentals.
As investors we need to anticipate market trends before they happen through data, not emotions, by making calculated decisions being informed, Creating Financial Freedom.
In Adrian's New Year presentation, right after Proposition 10 had been voted down, he predicted that California would adopt a blanket rent control bill by 2019. Have you heard of AB1482 and the Sacramento City Rent Control ordinance that passed?!  He also stated that interest rates would decrease by Q3-Q4 at a time when interest rates were increasing. Have you seen how low long-term interest rates are?
Adrian will discuss the many upcoming opportunities on the horizon.
That's why it's so important to join us for "The Transition Ahead"
Join us on September 11th and learn:
Opportunities in a Rent Controlled market
Overview and state of the Sacramento residential multifamily market
The specifics of the proposed blanket CA Rent Control bill and other legislations
Legislation impacts on residential multifamily real estate
The pros and cons to Out-of-State multi-family investments from Adrian's own personal experiences
Which US states and cities are experiencing the most growth (You'll be shocked at one of the statistics!)
Lending Criteria, guidelines, and how to underwrite your next opportunity (Rob Gutowsky, Tri-Counties Bank)
Find out how to take advantage of California's new "granny flat" law. Knowledge is power…
Greg Nickless is the Housing Policy Analyst for California's Department of Housing and will discuss ADU units.  Although the concept of an ADU has not changed, the laws and regulations have. You will want to come hear from the experts to see what your options are if an ADU is right for you. The new state law is a big change for homeowners – landlords and we can benefit from these changes, if you know how!
Expect to Learn:
What the rules are
What permits are required
How to get started
What is the financial commitment
Did you know that California just made it easier than ever for homeowners to add a second unit? Also known as a granny flat, in-law suite, garage conversion or carriage house, the official name in our state is Accessory Dwelling Unit (ADU).
Folks are using ADUs to
House an elderly relative
House an adult child,
House a caregiver for a disabled family member,
Rent for additional income, or
Live in while renting their primary residence.
Join us Wednesday, June 12th  and learn how Tony Alvarez has been playing the "Real Estate Game"-TO WIN for 41 years!    It is simple… Not easy!
Tony's schedule is quite busy and he subsequently only selects a few key clubs to speak with. As the only club in Northern California Event to host Tony, we are honored and excited.
"BOTTOM LINE-LOSING IS NOT A PREREQUISITE FOR SUCCESS" – Tony Alvarez
Tony will cover:
How to start making MONEY in today's changing real estate market – regardless of your present financial situation.
How to increase your monthly income and Net Worth by securing profitable cash flow properties in ANY Real Estate market.
How to Protect and Grow you're Wealth by hanging onto your hard earned EQUITY, eliminating debt and deferring capitol gains tax's – LEGALLY.
"To get & stay Wealthy playing The Real Estate Game, takes learning & mastering a few basic steps- it's not rocket science, and anyone who tells you otherwise, or tries to make it seem more complicated, is basically full of crap!" – Tony Alvarez
INVESTOR AND MENTOR – TONY ALVAREZ
Tony Alvarez has been a successful Real Estate Investor and Certified General Appraiser in Southern California area since 1981.
More importantly, Tony made a fortune buying and selling properties while working with professional real estate Agents that specialize in selling lender owned (REO) foreclosure properties. He did it all in seven years and in one of the lowest priced most depressed Southern California real estate markets, the Antelope Valley.
Tony has purchased, rehabbed, rented and sold hundreds of properties from vacant land to condos, single family residences, apartments and commercial properties.
Tony started his real estate career working as a staff appraiser for Great Western and Glendale Federal Bank and is approved by hundreds of Lenders and Insurance Companies, as well as, Government Agencies. He has worked with Fannie Mae, Freddie Mac, FHA, FDIC and the RTC (Resolution Trust Corp.) He has an in-depth knowledge of the inner workings of Lenders and their REO (lender owned) departments.
Tony's knowledge of real estate, appraisal, finance, and investing is vast and varied. He brings a unique perspective to the real estate investment community. Tony is a sought after speaker and has previously spoken at The Norris Group's Multi-Millionaire Maker in 2005 and 2006, as well as, other Real Estate Investment Clubs in Southern California.
Join us on Wednesday February 13, 2019 to find out the ins & outs of mobile home park investing presented by an active investor in this space.
Mobile Home Parks are an alternative asset class commonly known for producing consistent amounts cash flow and a proven wealth builder vehicle for owners, operators and investors. J
Join us and you will learn:
Why Mobile Home Parks?
How to look for deals?
Pitfalls and opportunities
How to build relationships that open doors for deals?
How to value mobile home parks?
Doing the deal: Sale protocol, deal structure, negotiation and due diligence
An overview to financial analysis and financial ratios – what they mean?
How to build a portfolio part-time – where it make sense…
Understanding hidden opportunities: Water Rights Ownership and other lucrative avenues
Additional income streams – mobile home notes, storage, non-compliance, late and transfer fees
How to increase property value by adding one mobile home to your property
Management challenges and operational systems
Creating steady cashflow month after month
Joe began investing in 2002 and since then he has been involved in multiple transactions. During the meltdown, he decided to stop flipping houses and to begin building monthly cash flow by owning and operating mobile home parks. Things were not easy at first, as his first mobile home park deal was a major 141 space REO turn around property purchased at the end of 2008.  After lots of lessons learned…including a potential property rezoning notice from the City was incredible, but he and his partner were able to navigate through turbulent waters safely to shore.  The second community was a seller direct 74 space deal, acquired on December of 2012 a "Turn Key" property that showed a profit immediately.  After streamlining the operations the third 98 space MHP came along, also a seller direct deal and promised a great upside potential acquired on August, 2015.  The fourth deal was seller financed on January 2016 with strategic asset allocation tax strategies. This property is a bit of a "Hybrid" as it has 68 mobile homes, 38 RV Spaces, four single family houses, two duplexes and one commercial building. On November of 2017 the first three properties sold for a premium and Joe was able to 1031 exchange into other MHP's and Apartment Buildings and RV Parks giving him a true sense of passive income.  Joe is the founder of The OC Investment Club – FIBI (http://www.ocfibi.com/) with 7700+ members.  He often speaks about the asset class at local investment clubs, he was also invited to teach about alternative investing opportunities at a Bruce Norris sponsored event on September 8, 2018.  Joe loves to mountain bike and to play soccer as much as possible.